Unreality: Flashback
Helsinki 24.10.2020 6 p.m.
Concert tickets are available at Lippu.fi
Do you know what to do with a cassette and a pencil? Were your morning cartoons dubbed and did your Disney videos cost around 129 Finnish marks? If these things sound familiar, then so will this concert. The mixed choir Unreality is not ready to let go of the past, be it 30 or 3 years ago. Don't wait up for the modem to connect – come in person and see how many of these songs you can recognize! Jari Koivistoinen will be conducting the choir's decent into nostalgia.
Choir
Unreality is a Helsinki-based mixed choir, founded in January 2014. This choral society is the first Finnish choir to sing music exclusively from movies, TV series, video games and animations. Unique choral arrangements and the blazing orange dragon are its trademarks – time after time they take the listener to beloved sceneries beyond reality and back again. Every year Unreality performs at massive conventions and the long list of conquests includes events such as Tracon, Ropecon, Helsinki Game Music Festival, Worldcon 75 and a joint concert with Helsinki Symphonic Winds. Additionally, the choir holds concerts twice a year and its small group, Nanoreality, is also actively doing gigs in events of all sizes. The choir's artistic director is Jari Koivistoinen.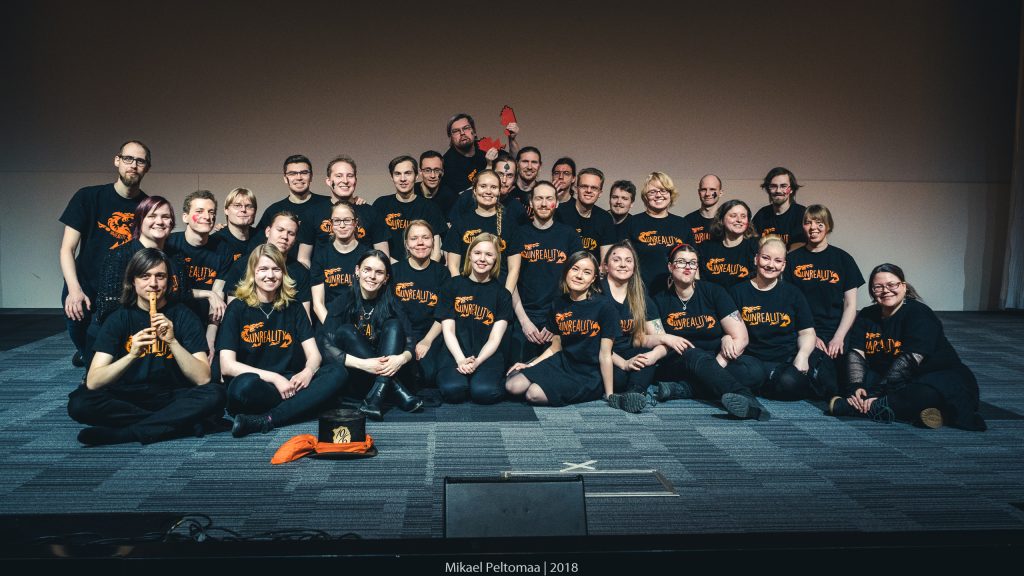 Jari Koivistoinen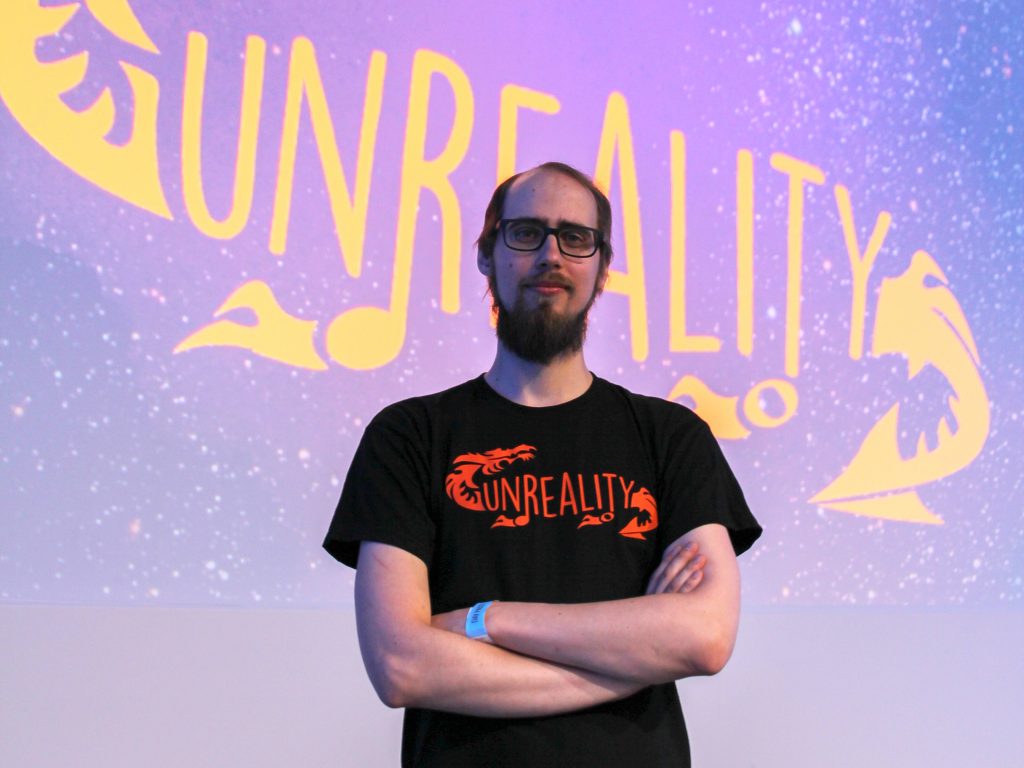 Jari Koivistoinen is a Helsinki-based professional musician, with choral experience ranging from small professional ensembles to large-scale groups. A student of conducting and church music at the Sibelius Academy in Helsinki, he completed his diploma concert in choral conducting in the spring of 2019.
In addition to Unreality, Jari is the choir master at The Helsinki Philharmonic Choir, and acts as assistant conductor for Tapiola Chamber Choir and Kampin Laulu. He is also a trainer in the Helsinki Cathedral boys' choir Cantores Minores, and has also worked with a great number of choirs in the Helsinki region (f.ex. Helsinki Music Center Chorus, Murtosointu, Manifestum male voice chorus). In addition to conducting, he is also otherwise active in the field of music, acting as church musician, pianist, chamber musician, singer, composer & arranger.
Jari is a major fan of all things cultural, be it movies, games, visual arts or standup comedy. His journey with Unreality began in the spring of 2017.
Concert Program*
*Changes to concert program may occur
Eye of the Tiger
Rocky III
Music/Lyrics: Frankie Sullivan, Jim Peterik
Arr. Antti Havukainen
Willy Fog – Matka maailman ympäri 80 päivässä
Willy Fog – Matka maailman ympäri 80 päivässä
Music: Guido & Maurizio De Angelis
Arr. Ruska Berghäll
Nostalgiamedley
The Animals of Farthing Wood
Music: Dennis Cooper
Noah's Island
Music: Detlev Kühne
Eyewitness
Music: Guy Michelmore
The Adventures of Tintin
Music: Ray Parker, Tom Szczesniak
Babar
Music: Milan Kymlicka
Arr. Matias Kylliäinen
In Noctem
Harry Potter and the Half-Blood Prince
Music: Nicholas Hooper
Lyrics: Steve Kloves
Arr. Olli Huotari
ICO -You Were There-
ICO
Music: Michiru Oshima
Lyrics: Lynne Hobday
Orig. arr. Video Games Live
Arr. Sampo Syrjänen
Solos by Ninja Kotkalaakso & Antti Havukainen
Midsomer Murders Theme
Midsomer Murders
Music: Jim Parker
Arr. Aurora Tulilaulu, Ruska Berghäll
Solo by Kai Salo
Love Crime
Hannibal
Music/Lyrics: Brian Reitzell, Siouxsie
Arr. Ruska Berghäll
Hercule Poirot – The Belgian Detective
Agatha Christie's Poirot
Music: Christopher Gunning
Arr. Ruska Berghäll
Hands of Gold
Game of Thrones
Music: Ed Sheeran
Orig. arr. Tom Anderson
Arr. Hanne Aho, Riikka Kuusinen
You've Got a Friend in Me
Toy Story
Music/Lyrics: Randy Newman
Arr. Sampo Syrjänen
Special thanks:
Maa ja Ilma ry