Unreality: Mysteries Uncovered
Helsinki 25.9.2021 7p.m.
Concert tickets are available at Lippu.fi
Who murdered the butler? Are things really what they seem? What happens when an evil tentacle grows a pair of arms? Was the butler true culprit all along? Mixed choir Unreality is up to the task to unveil these mysteries among many others. So join to the inquisitive group of researchers, detectives and other seekers of truth! Come, stay awhile and listen.
On its journey deeper into world of secrets Unreality choir is conducted by Jari Koivistoinen.
Choir
Unreality is a Helsinki-based mixed choir, founded in January 2014. This choral society is the first Finnish choir to sing music exclusively from movies, TV series, video games and animations. Unique choral arrangements and the blazing orange dragon are its trademarks – time after time they take the listener to beloved sceneries beyond reality and back again. Every year Unreality performs at massive conventions and the long list of conquests includes events such as Tracon, Ropecon, Helsinki Game Music Festival, Worldcon 75 and a joint concert with Helsinki Symphonic Winds. Additionally, the choir holds concerts twice a year and its small group, Nanoreality, is also actively doing gigs in events of all sizes. The choir's artistic director is Jari Koivistoinen.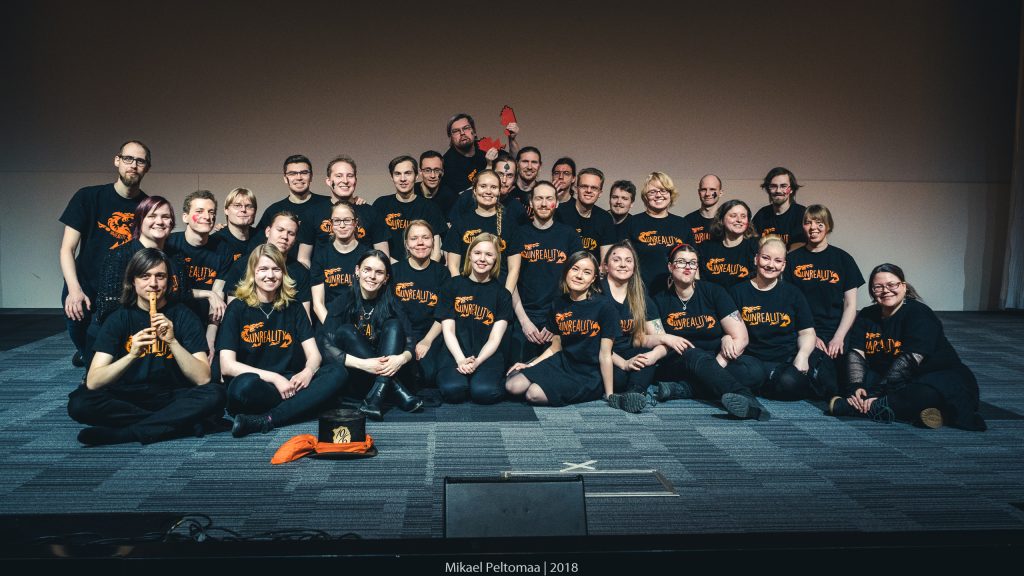 Jari Koivistoinen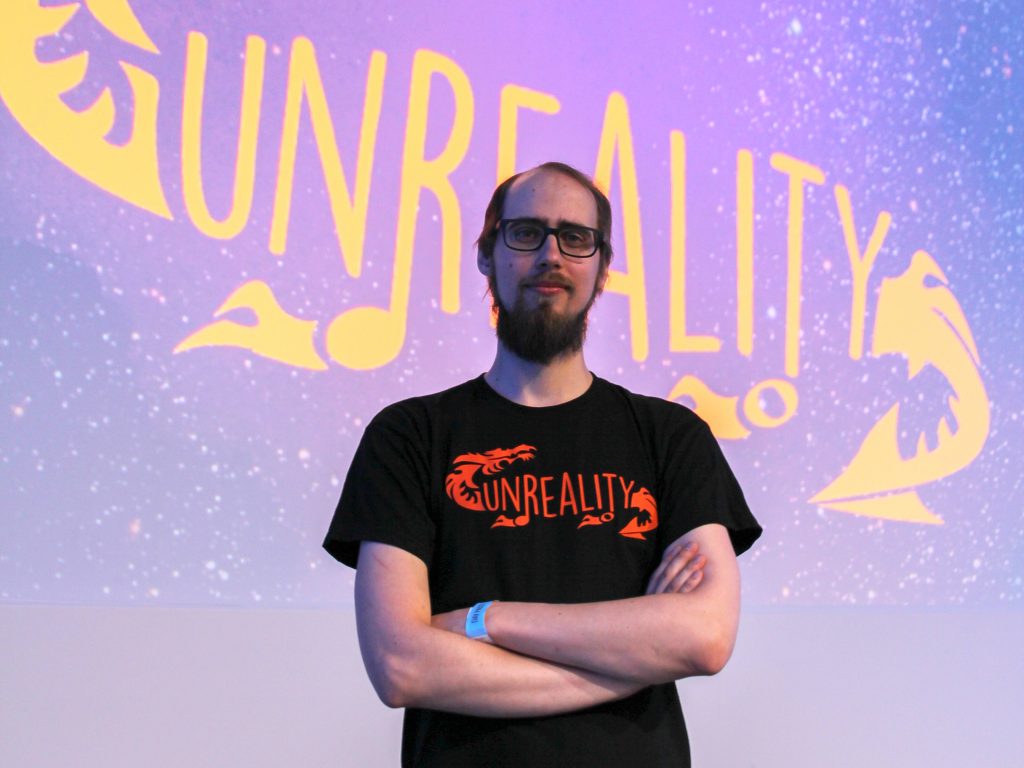 Jari Koivistoinen is a Helsinki-based professional musician, with choral experience ranging from small professional ensembles to large-scale groups. A student of conducting and church music at the Sibelius Academy in Helsinki, he completed his diploma concert in choral conducting in the spring of 2019.
In addition to Unreality, Jari is the choir master at The Helsinki Philharmonic Choir, and acts as assistant conductor for Tapiola Chamber Choir and Kampin Laulu. He is also a trainer in the Helsinki Cathedral boys' choir Cantores Minores, and has also worked with a great number of choirs in the Helsinki region (f.ex. Helsinki Music Center Chorus, Murtosointu, Manifestum male voice chorus). In addition to conducting, he is also otherwise active in the field of music, acting as church musician, pianist, chamber musician, singer, composer & arranger.
Jari is a major fan of all things cultural, be it movies, games, visual arts or standup comedy. His journey with Unreality began in the spring of 2017.
Concert Program
Title theme
Maniac Mansion II:
Day of the Tentacle
Music: Peter McConnell ja Clint Bajakian
Transcr. Tomi Jylhä-Ollila
Midsomer Murders theme
Music: Jim Parker
Transcr. Aurora Tulilaulu ja Ruska BerghällIn
In Noctem
Harry Potter and the Half-Blood Prince
Music and Lyrics: Nicholas Hooper ja Steven Kloves
Transcr. Olli Huotari
Long, Long Time Ago
Pan's Labyrinth
Music: Javier Navarrete
Transcr. Antti Havukainen
Agatha Christie's Hercule Poirot
Music: Christopher Gunning
Transcr. Ruska Berghäll
Courtroom Medley
(contains parts from Cross-examination, Objection!,
Announce the Truth, Pursuit ~ Cornered, Won the Lawsuit!)
Phoenix Wright – Ace Attorney
Music: Masakazu Sugimori
Transcr. Sampo Syrjänen
Hands of Gold
Game of Thrones
Music: Ed Sheeran
Arr. Tom Anderson
Transcr. Hanne Aho ja Riikka Kuusinen
Fullmetal Alchemist main theme
Music: Akira Senju
Transcr. Terhi Lehtola
Love Crime
Hannibal
Music and Lyrics: Siouxsie Sioux ja Brian Reitzell
transcr. Ruska Berghäll
Main theme
Monkey Island
Music: Michael Land
Transcr. Tomi Jylhä-Ollila
Rikkinäisen maailman laulu (Kowareta sekai no uta)
NieR : Automata
Music: Keiichi Okabe
Lyrics: Yoko Taro
Transcr. Sampo Syrjänen
Transl. Risto Linna ja Sampo Syrjänen
Special thanks:
Emma Kantanen – Huge thanks for the graphic design!
Maa ja Ilma ry