Artists
A first-ever joint performance for Unreality and Helsinki Symphonic Winds!
Could anything beat the spine-shivering combination of a mixed choir and an orchestra? Well, these two performing music from games, animations and movies, of course! Grandiose thundering from the battlefields, heartbreaking drama, thrilling rivalry and euphoric harmonies from worlds beyond imagination. That is what they truly are: Epic Together!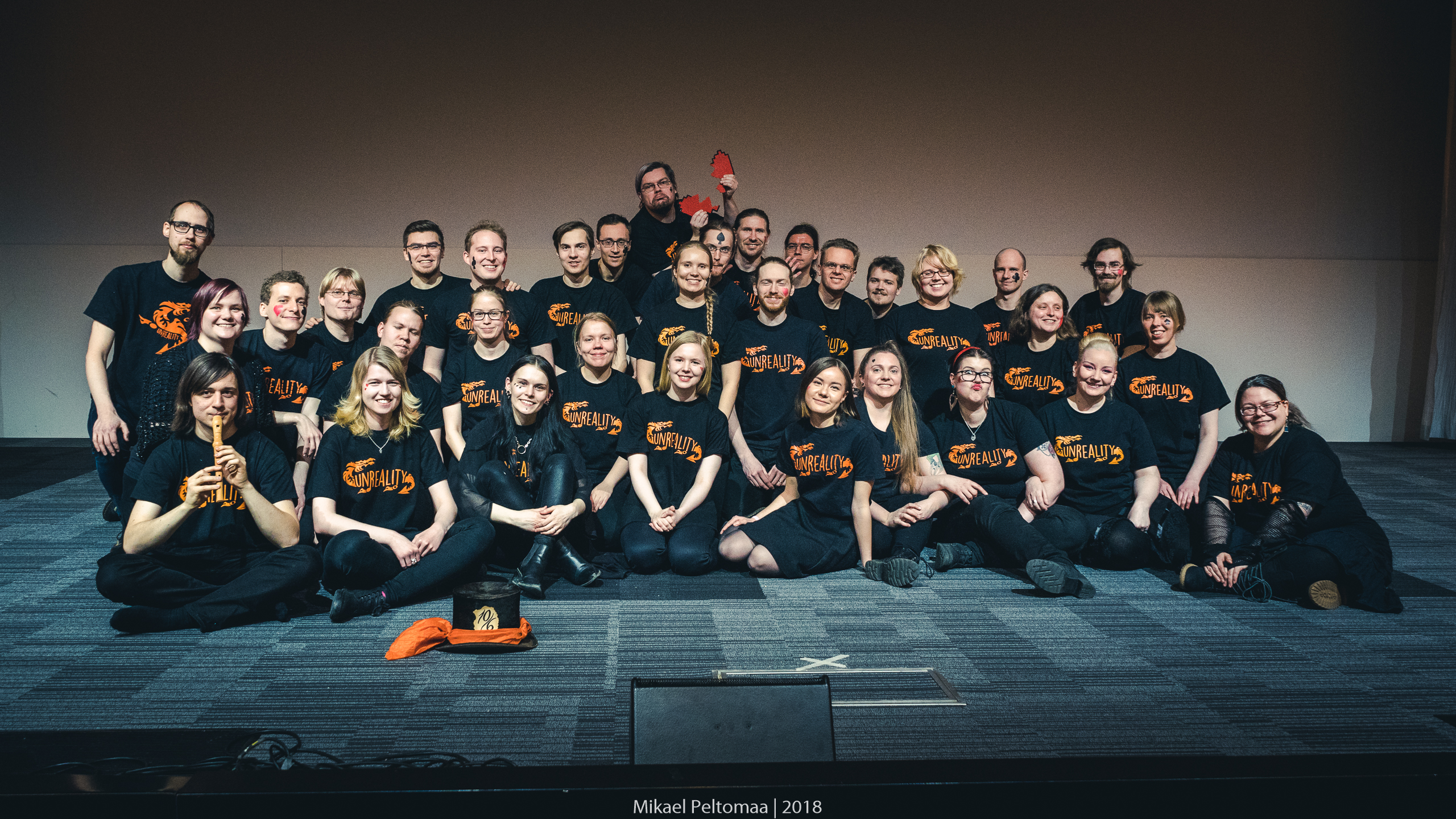 Photo: Mikael Peltomaa
Unreality is a Helsinki-based mixed choir, founded in January 2014. This choral society is the first Finnish choir to sing music exclusively from movies, TV series, video games and animations. Unique choral arrangements and the blazing orange dragon are their trademarks – time after time they take the listener to beloved sceneries beyond reality and back again. Unreality holds concerts biyearly and is often seen performing at conventions that gather thousands of visitors, including Tracon, Desucon Frostbite, Yukicon, Ropecon and Popcult Helsinki. Their greatest milestones have been the international events Helsinki Game Music Festival and Worldcon 75. Their small group, Nanoreality, is also actively doing gigs in events of all kinds. The choir's artistic director is Jari Koivistoinen.

Kuva: Tero Hanski
Helsinki Symphonic Winds was founded in 1995 as a member of the Student Union of Helsinki University. Since then the main mission of the orchestra has been to perform both old and contemporary symphonic music with ambition - to keep a high artistic level both in repertoire and playing. The artistic leader and conductor of the orchestra is Henriikka Teerikangas. Helsinki Symphonic Winds organises 2 to 4 symphony concerts and smaller chamber music concerts every year, does different kind of projects and performs in various kind of events including dance balls. The players are both students and professionals from Helsinki area schools and universities: music students, skilled amateurs and professional musicians wanting to join in and support the common cause, excellent wind music.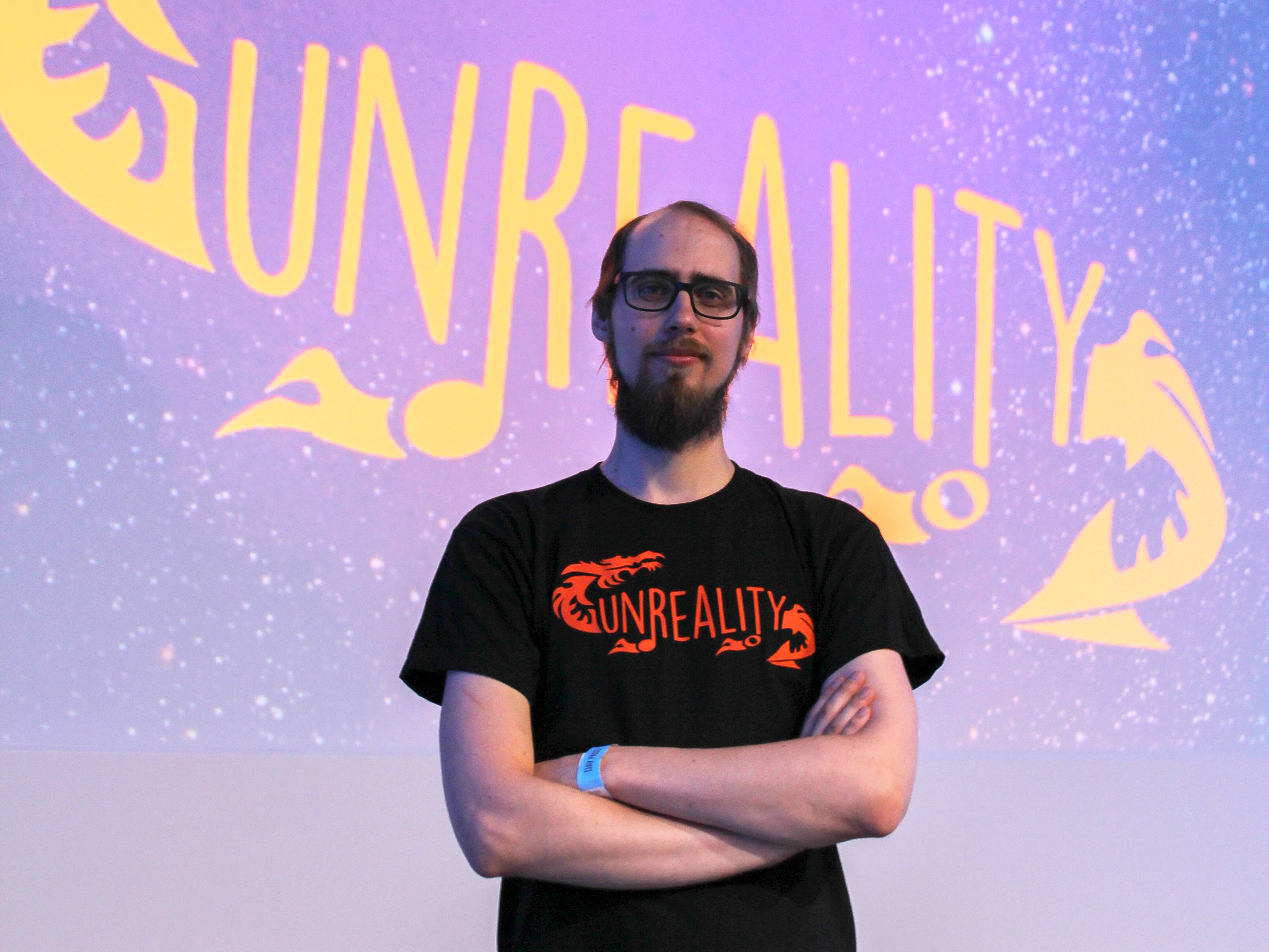 Photo: Antti Tenhunen
Jari Koivistoinen is a Helsinki-based conductor and musician, with choral experience ranging from small professional ensembles to large-scale groups.
In addition to Unreality, Jari is artistic director at student choir Uvula Aurea, and acts as assistant conductor for Tapiola Chamber Choir and Kampin Laulu. He also works at boys' choir Cantores Minores, and has also worked with a great number of choirs in the Helsinki region (f.ex. Murtosointu, Manifestum male voice chorus, Kumpulan kuoro, Helsinki Police Singers). In addition to conducting, he also works as a freelance church musician in a number of Helsinki parishes, and is also otherwise active in the field of music, acting as pianist, chamber musician, singer, composer & arranger.
Jari is a major fan of all things cultural, be it movies, games, visual arts or standup comedy. His journey with Unreality began in the spring of 2017.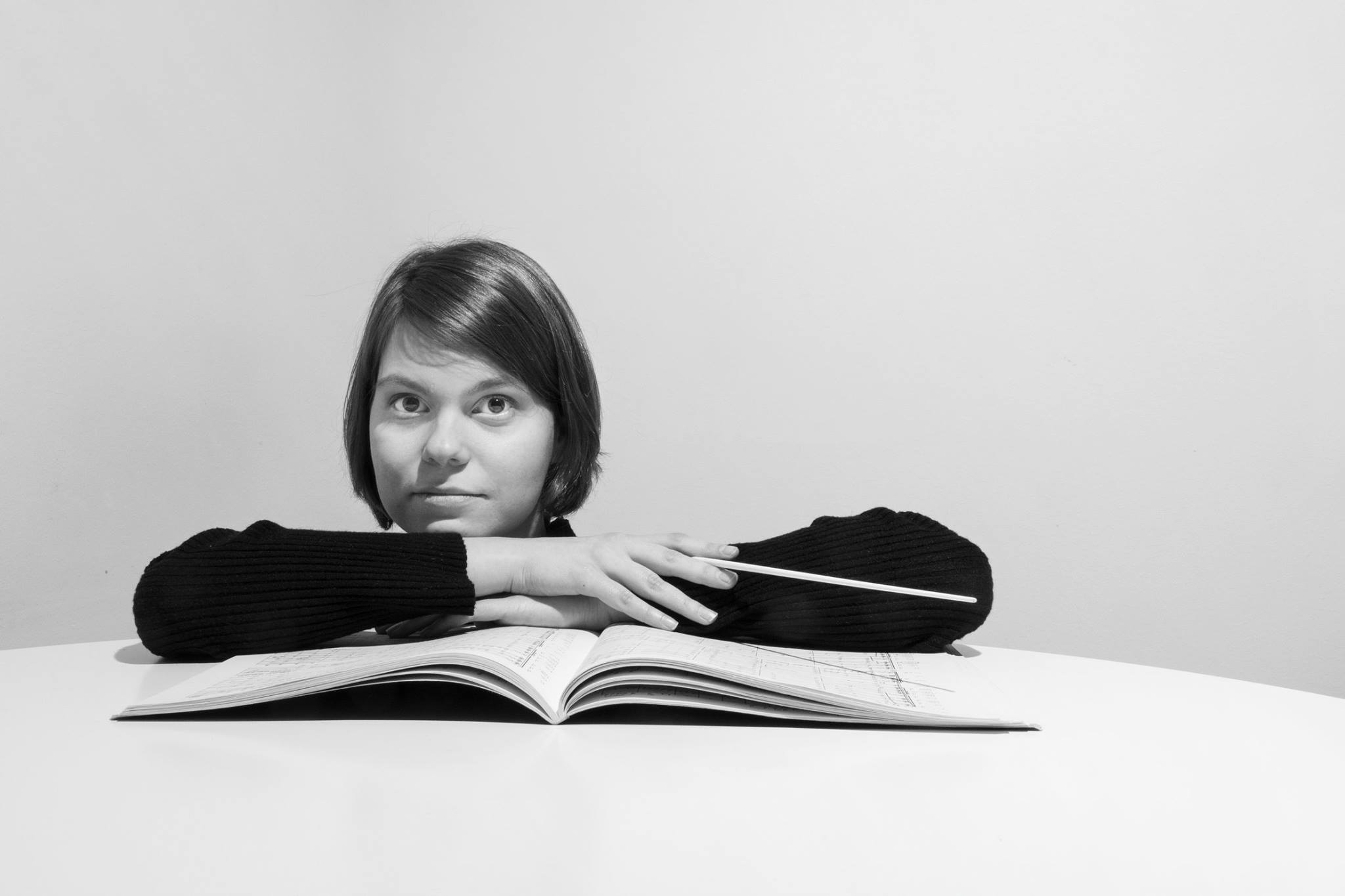 Kuva: Fredrik Tammela
Henriikka Teerikangas studied French horn in Sibelius Academy with professor Timo Ronkainen ja Tommi Hyytinen. She also studied wind band conducting alongside with her horn studies. After graduating with a master's degree she has worked as a freelance horn player in various orchestras and chamber ensembles. Beside modern French horn, Teerikangas also plays natural and baroque horns. Since 2017 Teerikangas has been the artistic director of Helsinki Symphonic Winds.
20th Century Fox Fanfare
Music: Alfred Newman
Arr. Pauli Marttinen
Swordland
Sword Art Online
Music: Kajiura Yuki
Arr. Pauli Marttinen
Liberi Fatali
Final Fantasy VIII
Music: Nobuo Uematsu
Arr. Pauli Marttinen
Memoro de la Ŝtono
Final Fantasy XI
Music: Nobuo Uematsu
Arr. Alix Parkkinen, Matias Kylliäinen, Pauli Marttinen
Alice's Theme
Tim Burton's Alice in Wonderland
Music: Danny Elfman
Arr. Timja Aunola
The Beginning of the End
Final Fantasy Type-0
Music: Ishimoto Takeharu
Arr. Timja Aunola
To the Abyss!
Made in Abyss
Music: Kevin Penkin
Arr. Pauli Marttinen
Soviet March
Command & Conquer: Red Alert 3
Music: James Hannigan
Arr. Aleksi Leinikki, Pauli Marttinen
Monkey Island Main Theme
Monkey Island
Music: Michael Land
Arr. Tomi Jylhä-Ollila
Tabi no Tochuu
Spice and Wolf
Music: Tomohiko Kira
Lyrics: Kouko Komine
Arr. Matias Kylliäinen
Nascense
Journey
Music: Austin Wintory
Arr. Andrés Soto, Anne-Mari Vanamo
Ireo Ireo!
Hellsing Ultimate
Music: Hayato Matsuo
Arr. Ruska Berghäll, Sampo Syrjänen, Pauli Marttinen
Navras
The Matrix Revolutions
Music: Juno Reactor, Don Davis
Arr. Tuomas Valtonen
Invincible
World of Warcraft: Wrath of the Lich King
Music: Russell Brower
Arr. Niklas Lehtinen, Pauli Marttinen
Theme
Star Trek 2009
Music: Michael Giacchino
Arr. Pauli Marttinen
Medley
Ori and the Blind Forest
Music: Gareth Coker
Arr. Andrés Soto, Pauli Marttinen
Geralt of Rivia
The Witcher 3: Wild Hunt
Music: Marcin Przybyłowicz
Arr. Alix Parkkinen
Mezame
Mai-HiME
Music: Kajiura Yuki
Arr. Matias Kylliäinen, Pauli Marttinen
Eau de Vie
Shiki
Music: Takanashi Yasuharu
Arr. Pauli Marttinen
Main Theme
Super Smash Bros. Brawl
Music: Nobuo Uematsu
Arr. Pauli Marttinen, Scott Murray
Rainbow Connection
The Muppet Movie
Music: Paul Williams, Kenneth Ascher
Arr. Tomi Jylhä-Ollila
Ashitaka and San
Princess Mononoke
Music: Joe Hisaishi
Arr. Pauli Marttinen
Sogno di Volare
Civilization VI
Music: Christopher Tin
Arr. Niklas Lehtinen, Timja Aunola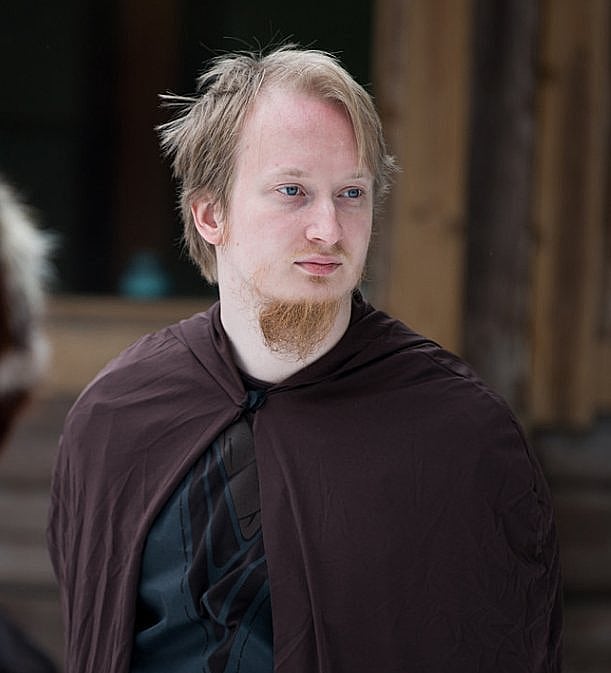 Photo: Tuomas Puikkonen
Pauli Marttinen is a composer-percussionist studying composition in the University of Applied Sciences in Tampere. He has studied composition under composers including Hannu Pohjannoro, Markus Fagerudd and Paavo Korpijaakko. Marttinen's output heavily features the wind band. His compositions and arrangements have been performed by many bands, such as the Helsinki Symphonic Winds, the Lapland Military Band, the Finnish Defence Forces Conscript Band, and the Lahti Symphonic Winds.
Sopranos
Hanne Aho
Timja Aunola
Sirpa Kovanen
Viivi Kuosa
Raisa Lehtinen
Kai Salo
Saara Seppälä
Sara Väätäjä
Altos
Ruska Berghäll
Maria Djakonowsky
Riikka Kuusinen
Kata Mertanen
Siru Nevalainen
Vanessa Sjögren
Auri Tuominen
Elina Vainikainen
Eeva Vesaoja
Tenors
Antti Havukainen
Olli Huotari
Tomi Jylhä-Ollila
Aleksi Leinikki
Rasmus Lång
Noel Rosbäck
Samuli Sorvakko
Aurora Tulilaulu
Paul Vuorela
Basses
Eero Heikkinen
Antti Kumpulainen
Matias Kylliäinen
Niklas Lehtinen
Samppa Leino
Risto Linna
Jaakko Mattila
Ilari Sinkkonen
Sampo Syrjänen
Teemu Vaittinen
Flute
Suvi Hartikainen
Antti Kekäläinen
Anna Koskenheimo
Oboe
Anne-Mari Vanamo
Clarinet
Sergio Fernández Díez Picazo
Laura Ketola
Janne Poikolainen
Bassoon
Laura Clewer
Saxophone
Johanna Korkia-Aho
Laura Luukkanen
Trumpet
Juhani Heliö
Suvi Vainio
Risto Vesala
French horn
Lauri Antelo
Juha Malinen
Harry Tuominen
Trombone
Ilkka Malinen
Joonas Vanninen
Euphonium
Eero Huvio
Tuba
Viivi Akkanen
Percussion
Jaakko Juntunen
Pauli Marttinen
Sakari Viitala
#epictogether

#unrealitykuoro
#unrealitychoir
#akateeminenpuhallinorkesteri
#helsinkiwinds